Moving to a new home is a project that can take several months to be properly planned, organized and finished. When planning a move, rarely do we have time to think about what will happen after we have moved in. It is not our priority, however, unpacking after the move is easily as important as planning the move itself. Set aside a few hours to think in advance how to make it easier for you to unpack once you reach the new home. Just like with making the move less stressful, the key to successful unpacking is in organization and thinking in advance.
Before leaving your old house you should…
There are a few things you should do while you are in the process of packing that you will be grateful for while unpacking later on. They do not take much time and they come in handy within the first weeks of your life in a new house and will help you create extra space in your home.
Label the boxes
When moving, the boxes are the most useful and most common package supply. They can be our greatest friend or our greatest enemy if we do not organize boxes properly. Make the boxes your friends by labeling them with a permanent marker. You can either label them by the room in which the particular box will go to, or by the items it contains (books, for example). Make sure you do not pack unnecessary items. Moving is a great opportunity to throw away everything you don`t need.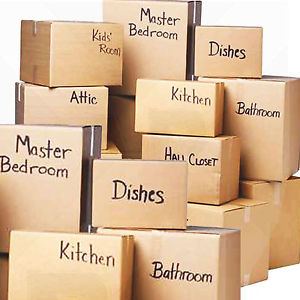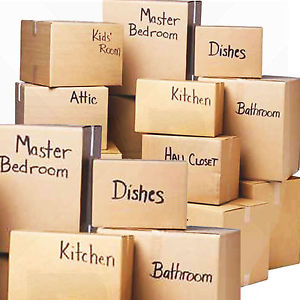 Pack the box with essentials
Take a few moments and think about what are the most important things you will need to be within your reach once you get into a new house. Think of this box as a first-aid kit. Pack the following:
toiletries
phone chargers
your kids` favorite toys
address book
a pan
clothes for a day or two
When you cross the doorstep of your new house, you will not be lost in the sea of boxes. You will have the one box with the most important items in them.
Take some time off
Unpacking after the move is not something that can be done in a single day. Take some time off of work and dedicate the first few days solely to unpacking. Otherwise, before you know it,  six months will have passed in your new house and you will still have some boxes unopened. In order to avoid frustration, spend a week unpacking and getting to know your new house.
Room by room unpacking after the move
When you get into your new house, place the labeled boxes in the room in which they belong to. It will save you a lot of time and a lot of mess in the living room. In this way, you are breaking the unpacking into smaller chunks. Unpacking room by room will give you a sense of accomplishment as well as the motivation to continue. Room by room unpacking does not necessarily mean that more rooms cannot be done simultaneously. If you are moving with children, they will have tasks and will be occupied for the entire day. Do not be afraid to delegate the unpacking to your partner and children. When all the boxes are properly distributed in a particular room, you can decide who will do what. Let your children unpack the boxes in their rooms.
Unpacking the kitchen
Unpacking the kitchen is your priority once you move. This is the place where you will prepare food, hence, cleaning it while it is empty is a great way to start. Then make sure the larger appliances like a refrigerator and a stove are functional and plugged in. If something is not working properly, you have the time to call someone to repair it, and you can order food for a few days. Proceed with the smaller appliances like a coffee maker, toaster and finally pans, pots, dishes, plates, utensils. Once the kitchen is unpacked,  proceed with other rooms knowing that you can make coffee or tea and prepare food easily.
The bathroom is next on your list
The bathroom is ideal for unpacking firstly because it is not large, all the appliances are working and it is immediately ready for use. Once you place your toiletries, all the necessities for showering, towels, and cleaning supplies you will feel like you are at home. Nothing brings you more serenity like your toothbrush in its place and taking a shower after a long day of unpacking after the move.
Bedrooms
Bedrooms are great and easy for unpacking, especially if you have labeled your boxes and placed them correctly. While empty, again you have a great opportunity to clean the room and make sure no dust is left behind. Each person, including older children, can easily unpack the linen and make their beds. Furthermore, the clothes can be placed in the wardrobes as quickly and efficiently just like you packed them in the first place. You do not have to finish unpacking all the boxes for a bedroom within the first day. It will not take long to make your beds and have a comfortable night and the rest you deserve.
Living room
The living room is a place where you will spend most of your quality time with your family. Placing the TV is probably best done lastly as it will not be a distraction for you while unpacking. Hang the pictures of your family and friends, art and place souvenirs on the shelves. Let this be a final touch where you can express your creativity and make your new house a home. Once you finish with this part, invite your friends and family over for a gathering that will serve as a welcoming party.
Organization has always been the best answer to any project, and unpacking after the move is no different. Set your priorities based on the list above and make sure you have enough time to dedicate to each task. If you start feeling overwhelmed by the number of items that need to be placed in the right spot, that is fine. Just take a deep breath and relax knowing that you are finally home.