Have you ever thought about renting and buying property? Knowing the thing or two about it can't hurt, can it? First, you should foresee anything that might go south. As a general rule, signing a written lease prevents foul play. Even if it doesn't, let the court do its job. Secondly, you should bear the tax rate in mind. Whoever rents accommodation in Broward Country for six months or less pays the Tourist Development Tax. Thirdly, it should come as no surprise renting prices are shooting up. In spite of that, renting is still a more favorable option than buying a house. Lastly, a responsible owner must rent a pet-friendly place. Anyhow, here is a list of things you should know about renting in Broward County, South Florida.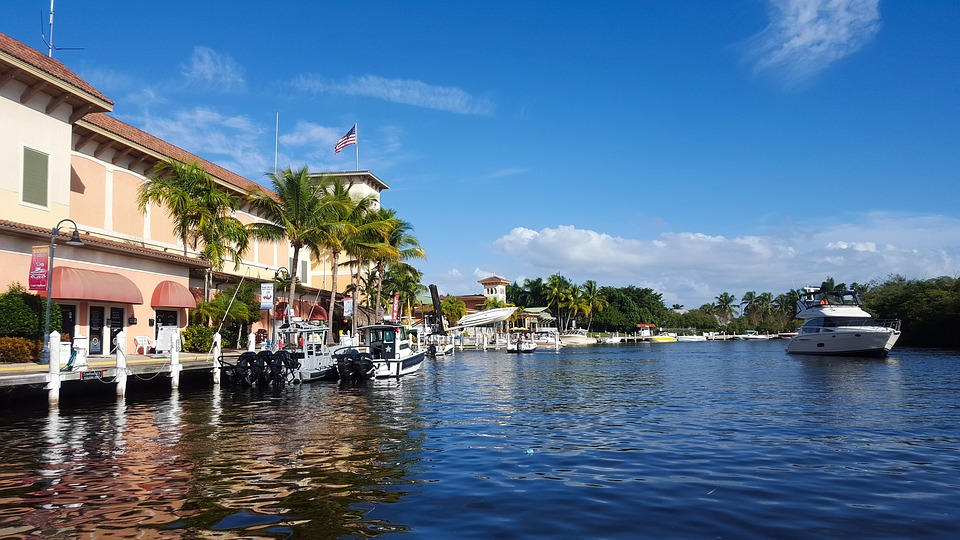 The renting paperwork – a written lease
Once you find a suitable property, you have to get through the paperwork. Even though an oral agreement is law binding as well, you might opt for a written lease instead. It clearly states the rights and responsibilities of both parties regarding tenancy duration and termination. Additionally, it deals with the use and occupation rules, distrained property and maintenance failures. Unlike words, precise information in black and white doesn't leave much space for misinterpretation.
As a result, no misunderstandings may arise whatsoever. Given it prevents breakdowns in communication, everybody avoids the possibility of a scam. Furthermore, chapter 83 of the Florida Statue has to do with civil practice and procedure. Hence it deals with possible problems that should be sorted out in court. Getting familiar with its peculiarities comes in handy when planning on relocating to Broward County.
The Tourist Development Tax
When doing the math, make sure all the costs enter into the equation. First,  you need to transport your items to a new location. Therefore, you'll definitely need money for moving specialists. They will go through great lengths to help you move. Next, decide whether you can pack and unpack loads of boxes on your own. If not, that's an extra expense. Then, you have to set the rent-money aside. Also, stash away the Tourist Development Tax money.
Renting in Broward County means complying with strict regulations. Under Florida Statute law the Tourist Development Tax rate is 6%. It remains the same regardless of the accommodation type. Namely, apartment, house, condominium or hotel rental. Anyone renting or leasing accommodation for six months or so is sustainable to tax. It can be paid monthly, quarterly, annually or on a half-annual basis.
High prices of renting in Broward County
By and large, South Florida is renowned for its exorbitant renting prices. They have been constantly going up in the past. Odds are they will keep increasing in the future. Renting is attractive nonetheless. The average asking price per square foot is around 200$. The optimal renting price is approximately 2,000$. The rent level is an apartment type-dependant. As a result, the modest square footage units are by far the most affordable ones. So, are you ready to tighten the belt and choose a studio apartment? If not, there are plenty of other options to choose from – there is a reason why Florida is such a popular destination to relocate to. And if you are worried about the moving expenses, there are always companies the likes of Pro Movers Miami to help you out and stay within your budget limits.
Also, the rent rise varies according to the neighborhood. For instance, if you opt for Tera Bella in Plantation, you will have to pay almost 2,000$ per month. Then again, if you choose Apple Creek, you can make ends meet by paying 1,242$ a month.
Renting is more favorable than owning a house
Despite high prices, renting is preferable than having a house. One of its advantages is that renting prices are interest rate-free. In addition, house utilities are 14%. In comparison, renting ones are only 4%.  Apart from that, relocating requires swinging into action. For this reason, you need to find a long distance moving company to transport your belongings. Also, heavy lifting can be a bit tricky especially if you are not in the first flush of youth. Keep in mind labor services are pricey as well.
Alternatively, you can rent a fully-furnished unit thus reducing costs. What's more, you don't bring the possessions from a rental home if you move. Furthermore, in 2017 buying and owning a house was more affordable than renting in only 35% of the US. Correspondingly, renting turns out to be a better investment.
Pet-friendly renting imn Broward County
Moving with pets can be dismaying. Choosing a suitable pet-friendly rental is not a piece of cake. Luckily, Broward County is full of those. However, whether or not your pet will be admitted depends on many factors such as its:
These rentals tend to have criteria based on which they choose pets. For example, some of them do not take care of cats. In certain places, only dogs are allowed. But, they won't take any dog. If your furry friend is over 20 Ibs chances are it won't be granted access. Additionally, they are not going to accept the breed that is known to be aggressive. Even if they do, you can count on your dog being frowned upon.
Besides, a few rentals have a one-pet-at-the-time policy. It means both of your dogs can't be staying in a rental simultaneously. And these types of situations will occur anywhere in Florida. So, if you decide to pick Hallandale, FL for your next move, or any other Florida location, you will need to take all this into consideration.
What's the take from all this?
To sum up, you've opted for renting. Now what? First and foremost, do not fall for the oral agreement. The truth is it can be breached in no time. That's why you should insist on a written lease. Facts are in effect irrefutable. On the other hand, people lie and deceive especially when it comes to getting money from you. Besides, do not forget about the Tourist Development Tax 6% rate. And, keep the high renting prices in mind as well. Despite the fact they are increasing, renting is more popular than buying a house. Since it depends on the accommodation type, rent either a studio or a proper apartment. Finally, consider your pet's well-being and choose a pet-friendly rental.