You're looking for ways to cut back on moving costs, and we understand you completely. For an average weight of 7,500lbs and an average distance of 1000 miles, the cost of renting professional movers can reach almost $5,000! That's not a small amount of money, which is why many people like you seek alternative ways to move long distance without breaking the bank. That's why we at City Movers, one of the most reputable full service movers in Chicago, present to you the cheapest way to make a long distance move to Chicago: or rather, several ways and tips to do so.
You may find that the cheapest way to make a long distance move to Chicago is to do a DIY move
What is a DIY move? For obvious reasons, it is the cheapest option you have. A DIY move consists of hiring absolutely nobody to help you whatsoever: you do all the packing, decluttering, planning, hauling, and even driving. However, people usually ask friends and family to help them with the move, too. Normally, relying on long distance movers Chicago residents always hire is the easiest option. However, you're not looking for the easiest, but rather the cheapest way to make a long-distance move to Chicago.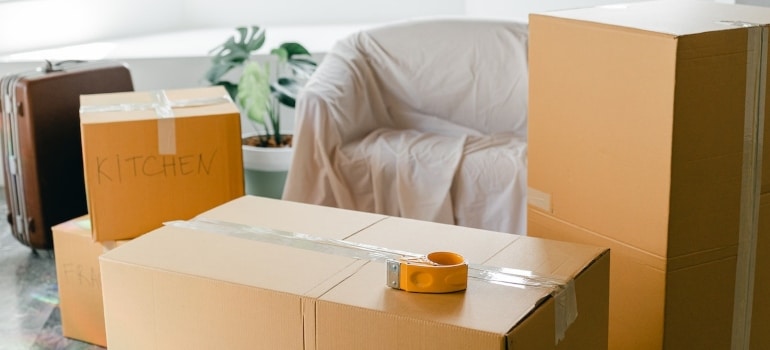 Basically, the expenses you'll have to cover in a DIY move are:
renting a portable storage container,
or renting open space in a freight truck, depending on what you opt for,
buying food, water, drinks,
money to pay your friends and family with, since it's common courtesy to give them some money after helping you so much.
How much time goes into the cheapest option depends on you
DIY moves are difficult because you're doing everything on your own. This means you have to plan and estimate everything by yourself. Depending on the option you choose (rental truck, container, or freight truck), you will spend different amounts of money, and also different amounts of time. Moving to Chicago could mean a very long trip from one country to another. It'll take you, your friends, and family more time to load and unload your items. You also have to take unexpected situations into consideration. The weather and traffic conditions also play a huge role in the whole move.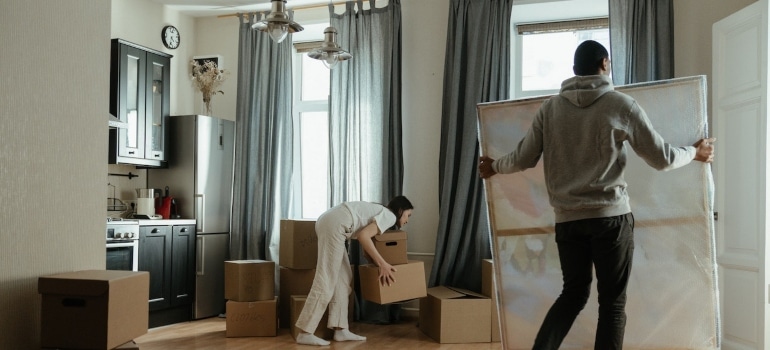 Depending on how many items you have and how much you have to move, you can also opt for a hybrid move. If you don't have much furniture and items on you, you can pack on your own. Then, you can hire moving labor pros to handle all the hauling. DIY moves are great because they're versatile. You can essentially choose what you want to do. However, at the end of the day, there's another option. You can always find an affordable moving company Chicago residents rely on. 
All you need is luck and good planning
City Movers is an affordable moving company that'll take care of whatever you need. However, if you still intend to use the cheapest way to make a long distance move to Chicago, we can only wish you luck in your endeavor. If you change your mind, call us and get a free moving quote!